UKURAN TANGKI AIR STAINLESS HORIZONTAL 10600 LITER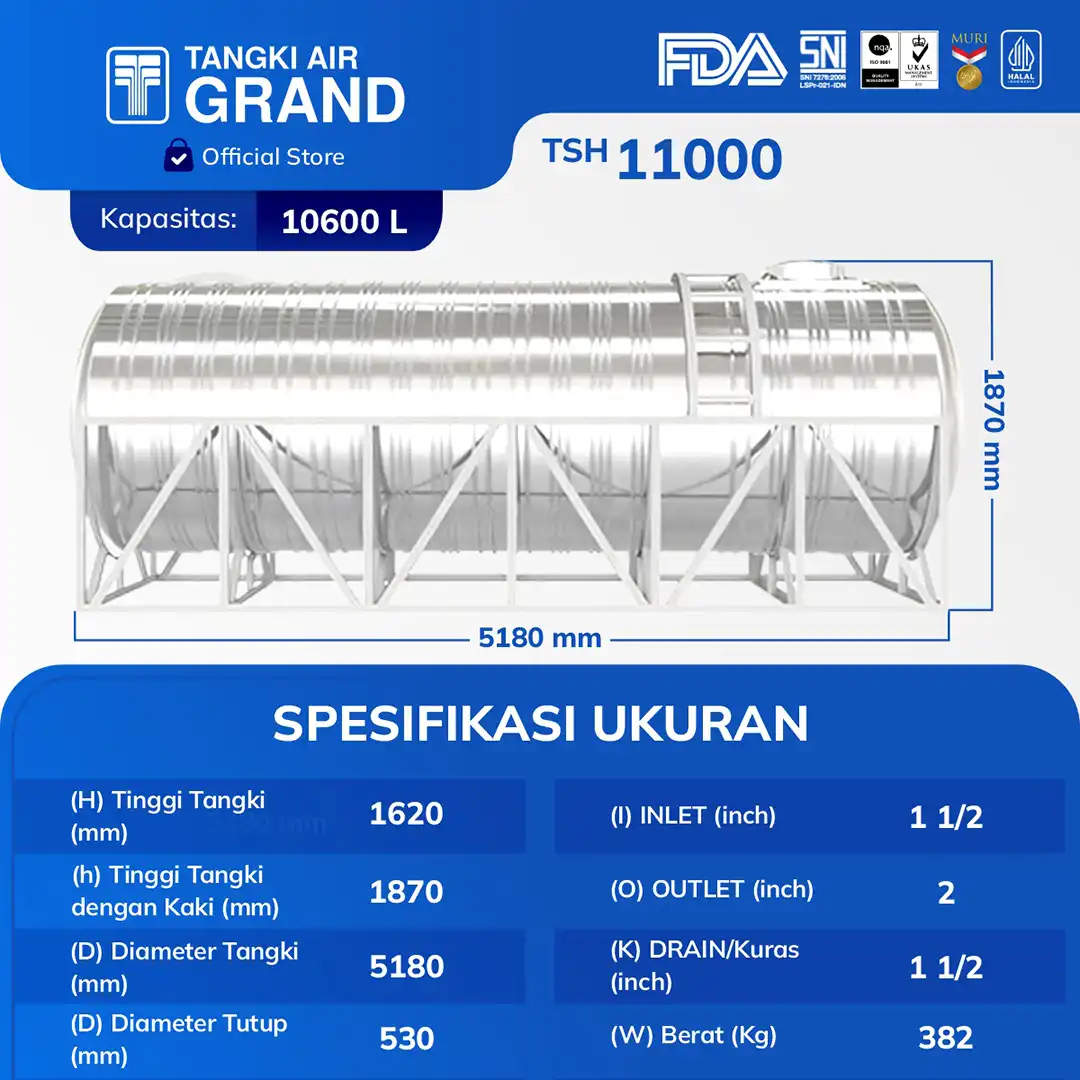 | Jenis | Ukuran |
| --- | --- |
| Volume | 10600 Liter |
| Tinggi Tangki (Dengan Kaki) | 1620 (1870) mm |
| Diameter Tangki (Tutup) | 5180 (530) mm |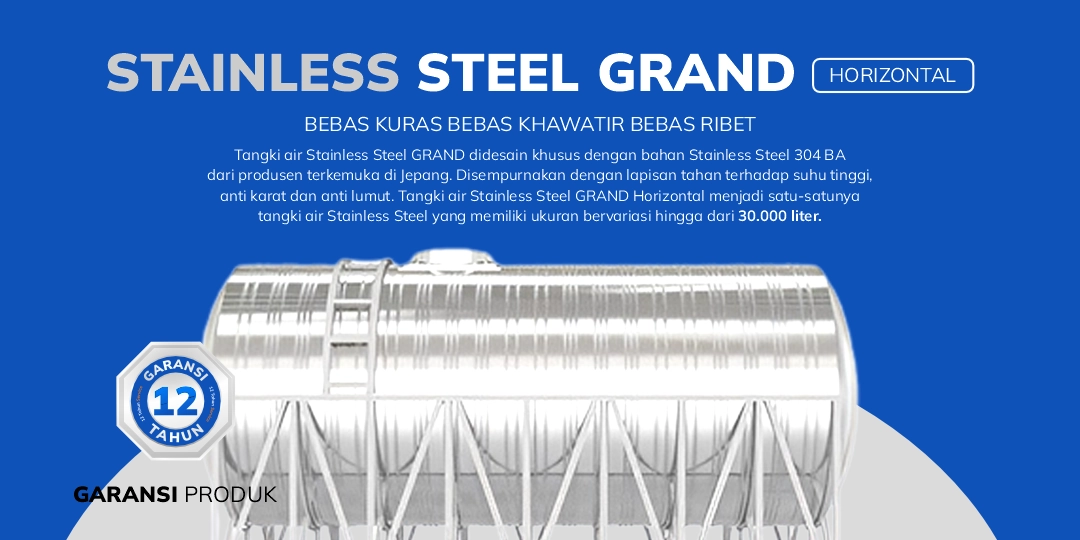 Material tangki terbuat dari stainless steel 304 BA (Bright Annealed) yang diimpor dari Jepang.
Didesain khusus untuk konsumsi sehari-hari dan penampungan air bersih.
Dilapisi dengan BA yang dapat diketahui melalui permukaan tangki yang mengkilap, lebih mudah dibersihkan dan memberikan kesan mewah untuk memenuhi kebutuhan gaya hidup anda.
FITUR TANGKI / TOREN / TANDON AIR STAINLESS HORIZONTAL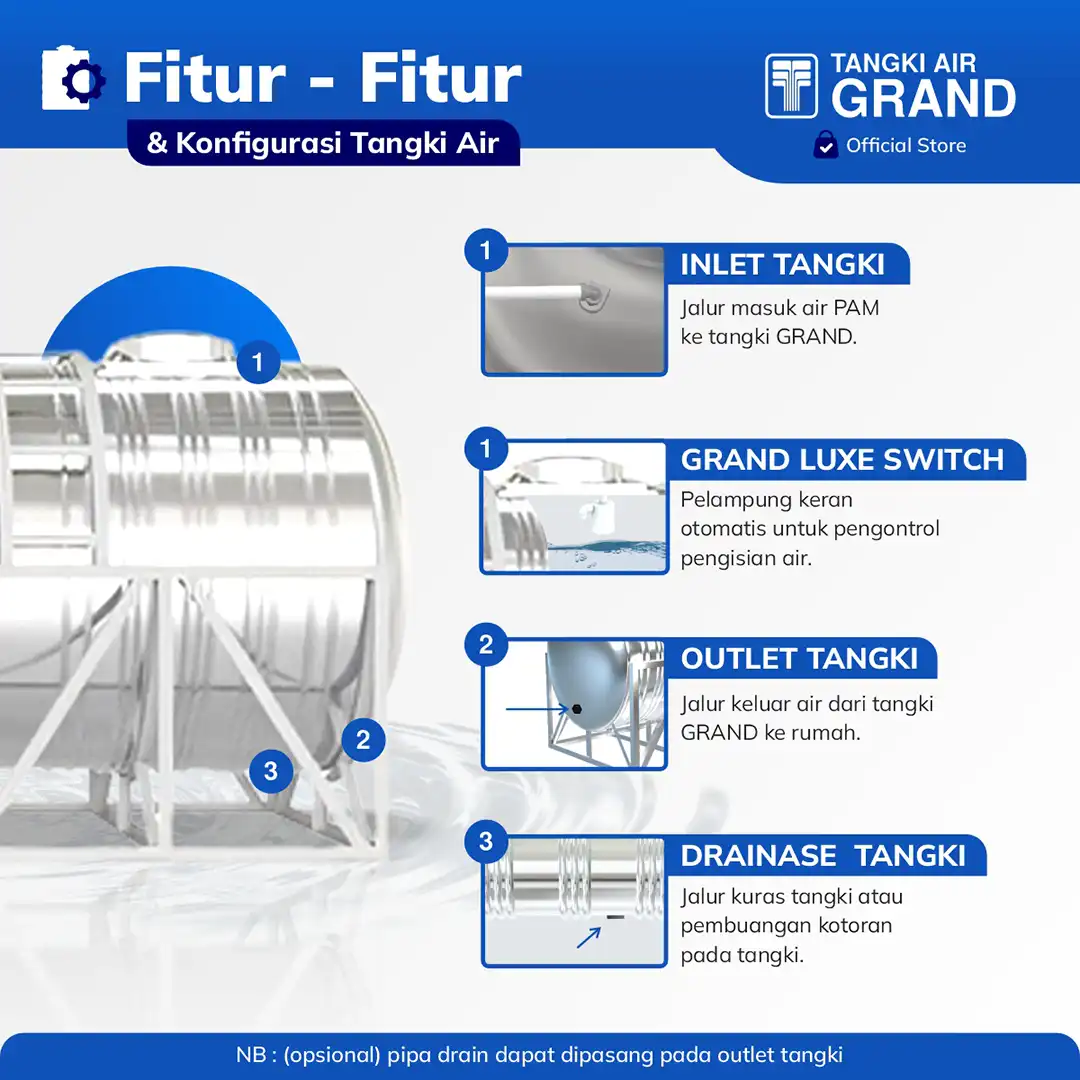 KELEBIHAN TANGKI AIR STAINLESS STEEL
Kelebihan / keunggulan Tangki / Tandon / Toren adalah sebagai berikut:
Terbuat dari Stainless Steel 304 BA (Bright Annealed) yang memilki ciri khas permukaan mengkilap, cerah, dan reflektif karena diproses dengan Bright Annealed finish.
Food Grade sehingga bisa dikonsumsi sehari-hari.
Tahan terhadap suhu tinggi dan dapat digunakan untuk menampung bahan kimia.
Bebas kuras sehingga Anda tidak perlu menguras manual.
Anti karat dan anti lumut.
MENGAPA HARUS MEMBELI TANGKI STAINLESS

HORIZONTAL (TSH)

TEDMOND?
Bonus kaki penopang dan pelampung electronic switch.
Mudah dibersihkan.
Tidak berbau dan berlendir.
Tahan terhadap suhu tinggi.
Awet dan tahan lama.
Pengiriman cepat.
Proses Klaim Garansi Cepat.
Liquid safe pH Value 2.0-7.0.
Anti Karat dan Lumut.
Stainless Steel 304 BA Bright Annealed.
SERTIFIKASI
FDA ( Food Drugs Administration of United States of America ).
SNI ( Standar Nasional Indonesia ).
304 BA ( Stainless Steel 304 Bright Annealed ).
Rekor Muri.
CARA INSTALASI / MEMASANG TANDON / TOREN / TANGKI STAINLESS HORIZONTAL
Berikut ini adalah cara memasang tangki/toren/tandon stainless horizontal:
Pilih lokasi yang rata dan tidak ada partikel kecil yang mengganggu agar tidak ada kemungkinan terjadi kebocoran dengan ketinggian 3-7 meter.
Pastikan pondasi bawah tangki air aman dan stabil untuk menahan beban tangki air.
Pasang pipa yang terhubung dengan pompa air ke bagian inlet tangki air.
Kemudian, pasang pipa yang menghubungkan seluruh tempat keluar air di rumah pada bagian outlet tangki air.
Langkah terakhir, pasang pelampung otomatis pada bagian inlet tangki air.
TESTIMONI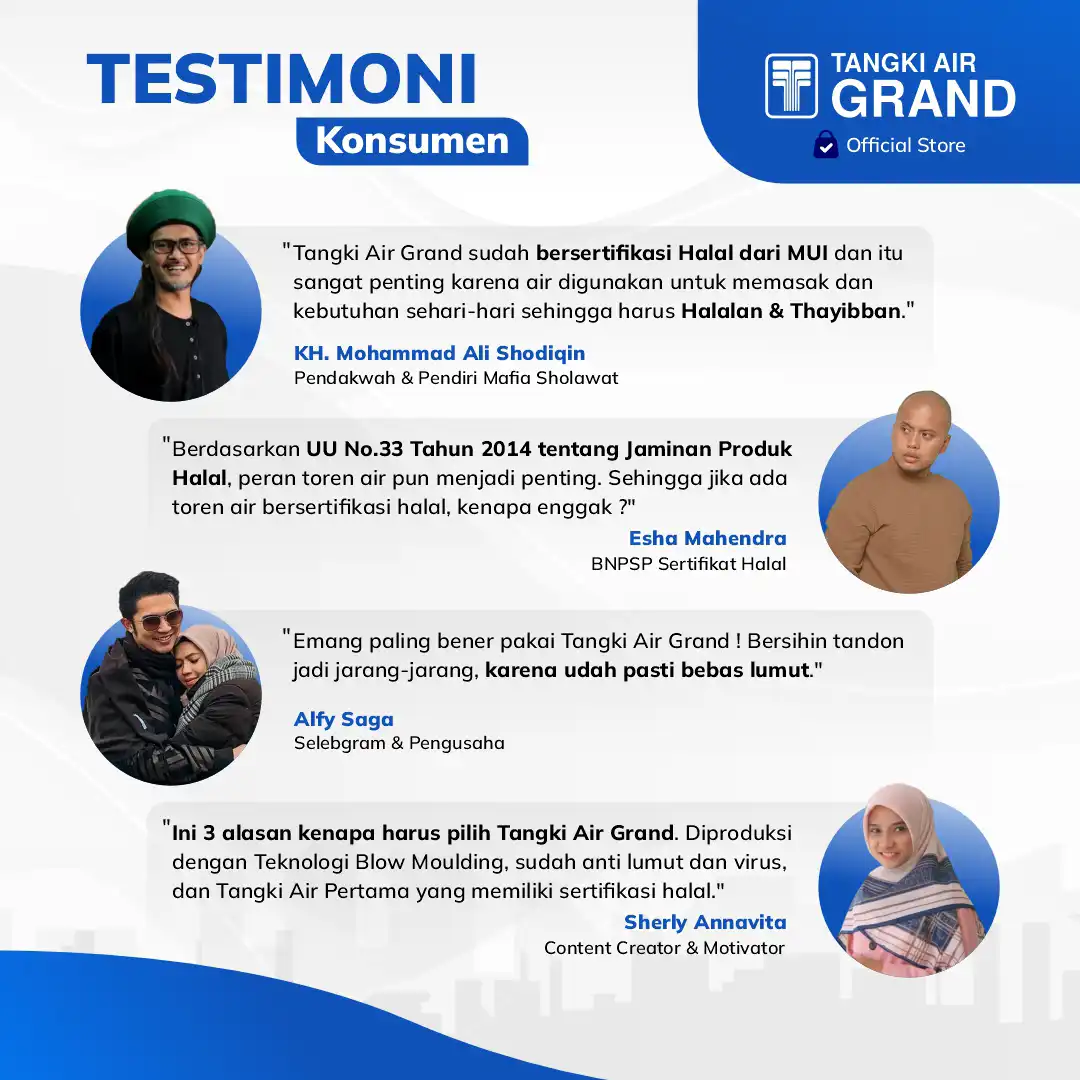 ESTIMASI WAKTU PENGIRIMAN
Kurang lebih 14 hari untuk seluruh area.
CARA PERAWATAN TANGKI AIR